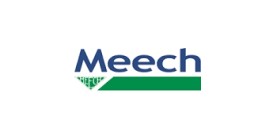 MEECH International, one of the world's leading manufacturers of static control, web cleaning and compressed air technology provides innovative, reliable and effective solutions in static control and air technology products. Headquartered in the U.K, where the research & design team is based, new products are developed and manufactured in its UK and United States factories.

Our Static Control products includes:
1. HYPERION DC Ionising bars, featuring Meech's Ion Current Monitoring (ICM) technology, this ensures performance is maintained with local and remote alerts when the bar needs cleaning.
2. AC & DC Anti-Static Bars
3. Ionising Air Curtains
4. Static measurement
5. EX Ionising equipment for hazardous area application
6. Static Generators

For Air technology range of products, MEECH manufacture two product ranges both designed to work with a company's existing compressed air supply. The Air Efficiency Range and the Vortex Cooling Range run solely on compressed air and are used in a wide range of applications within many different industries.

Both ranges are designed to be easy to install, offer fast ROI and noise reductions when compared to traditional compressed air solutions. ​